Green Tie Capital® was constituted in 2019 by a group of experts in various fields (legal, tax, technical, financial) related to the investment and divestment, management, and project development of all kinds of renewable energy assets.
Focusing on the essentials, and with extensive experience in the market of renewable energy, Green Tie Capital® offers its investors and clients, both private and institutional, a solid portfolio of renewable projects and related services in Europe.
Green Tie Capital® provides to its investors the flexibility needed to adapt to different risk profiles, investments return and volume, and divestment strategies, with valuable advices and services to successful run profitable portfolios of renewable energy projects.

During the past 15 years, our Team have worked to position ourselves as the premier reference on the renewable market, in the provision of value in all matters relating to renewable energy.
We constantly monitor new changes and developments in the market and, however small they may be, we immediately adapt to them and all other new trends and regulatory changes, with only one goal: to ensure our investor will benefit from them.
With our Team of multidisciplinary professionals, we can offer, as an integrated Partner, all-at-once product and services, guaranteeing profitable renewable assets in the long-run.
Alvaro is the Founding Partner and CEO of The Green Tie Capital, heading the Board of Directors.
Alvaro left Prodiel in 2019 (to found The Green Tie Capital) after several years of successfully leading its international expansion as Chief Business Development Officer.
Previously, he had being the main responsible to the assets' investment and large transactions into the renewable sector as CEO of Kubic Global Investment and into de TICs sector as Investment Director in Genera Group.
Alvaro holds a BA in Business Administration from the University of Seville and UOC.
Breno is the Managing Partner and Director of Origination and Structuring of The Green Tie Capital, being also a member of the Board of Directors.
In this role, Breno is responsible for managing the overall company's P&L, the implementation of the investment's strategy, origination of new businesses, and shaping the various portfolio and funds managed by The Green Tie Capital. He contributes extensive experience acquired during 10+ years in renewable energy and infrastructure projects.
Prior to The Green Tie Capital, Breno has been the Chief Business Development Officer at Prodiel - leading the EPC business team globally based in Seville (more than 3 GW), Contracts and Risk Area Manager to South America at Abengoa based in Rio de Janeiro, and Team Leader for Latin America at Frost & Sullivan based in Sao Paulo.
Breno holds a MSc of Electric Power Industry from the Universidad Pontificia Comillas (Spain), MSc of Engineering and Policy Analysis of Technological University of Delft (Netherlands), and a Masters in Electrical Engineering of Federal University of Santa Maria (Brazil).
Victoria is Partner and Director of Development of The Green Tie Capital, acting also as a member of the Board of Directors.
Victoria takes responsibility for the management and execution of all administrative permits, authorizations and licenses of renewable, the coordination of all actions and relationships with regulators, governments and other public entities, and the consultancy to The Green Tie Capital's clients in the technical and administrative Due Diligence. She has large experience by 10 years in renewable energy projects.
Prior to The Green Tie Capital, she has been the Director of Project Development and Permitting at Prodiel, leading the Project Development team based in Seville (2 GW solar PV), Technical Director at Unión Española Fotovoltaica (UNEF) and Spanish Photovoltaic Technology Platform (FOTOPLAT) based in Madrid, and Project Development Manager of PV Power Plants for Europe and Latin America at Würth Solar based in Madrid.
Victoria holds BA in Industrial Engineering from the Engineering Technical School of Seville (Spain) and Postgraduate in Economic Sciences from Autonomic University of Madrid (Spain).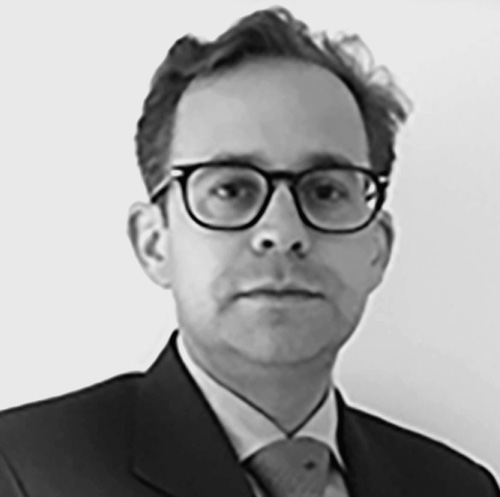 Matias is the Chief Legal Officer of The Green Tie Capital, acting also as the Secretary of the Board of Directors.
In this role, Matias is responsible for the legal department and compliance of the Company, ensuring the legal consistency across the ordinary activity of the The Green Tie Capital and all its projects. He contributes extensive experience acquired during 13 years in various infrastructure projects and transactions.
Prior to The Green Tie Capital, he has been Principal Associate at "J&A Garrigues, S.L.P.", responsible of Energy & Renewable M&A Department in the office of Garrigues in Seville, where he got a broad expertise in corporate matters, M&A and corporate transactions and providing recurring advice to different players in the fields of renewable energy, energy efficiency and sustainability.
Matias holds BA of Law from the University of Seville (Spain) and Master in Law (LL.M.) by IE Business School (Spain).